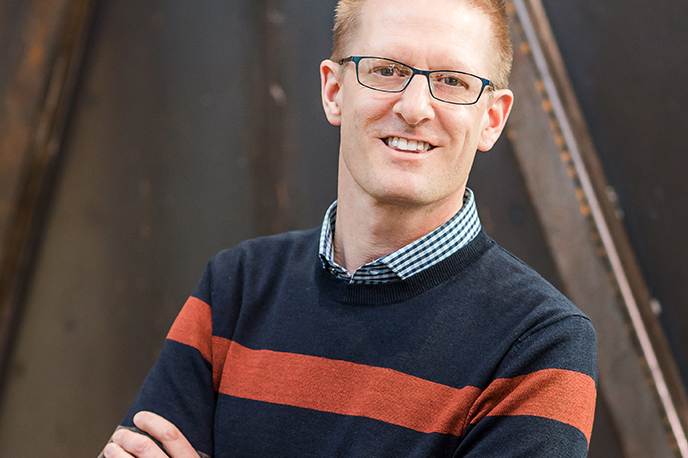 NEW VISIT AURORA ASSISTANT DIRECTOR OF SALES INDUCTED INTO HALL OF FAME
AURORA, Colo., Mar. 11th, 2020 – Brian-Douglas Stanwood, "BDS", has been appointed as the new assistant director of sales for Visit Aurora. "With his 20 years of hospitality experience and professional portfolio, BDS was an obvious choice to help lead the sales team and destination to the next level," said Visit Aurora's president and chief executive officer, Bruce Dalton. Stanwood was promoted from national sales manager as a result of his passion, industry knowledge, leadership, and extensive network in the community.

"His new duties include direct management, strategic direction in all sales activations, and promotion of the Aurora community," said Dalton, "BDS will help lead the sales team in further penetrating the meetings market on a national level."

Before his career at Visit Aurora, Stanwood built his profession with several hospitality brands, including Renaissance Hotels and the Event Travel Management North America. He later went on to hold senior roles at boutique properties including, Hotel Monaco, Cheyenne Mountain Resort, and The Brunswick Hotel & Tavern.

On Mar. 9th, 2020, Stanwood was also named "Best Supplier" and was inducted into Colorado's 2020 Hall of Fame at the Colorado Meetings + Events Best of Awards. Now in its 13th year, the awards are a celebration of the hard work and exceptional service of suppliers in the meetings and events industry. The Hall of Fame inductees are among the most creative, dedicated, and professional industry representatives in the region.

Stanwood's advice for new professionals in the industry: "Get involved early on and foster your connections and relationships. Go the extra mile in your role and become a 'yes' person. Keep your integrity in check, listen, be sincere and authentic, and find your passion. Mentor as you have been mentored," Stanwood explains.