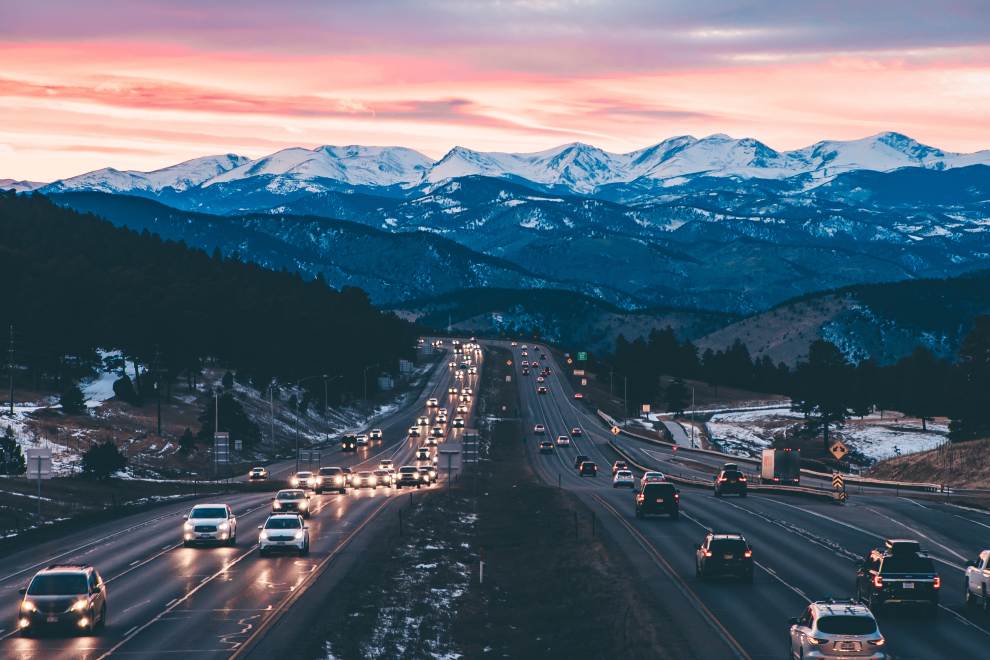 MEETINGS + MAKERS: WELL-CRAFTED COLORADO EXPERIENCES
AURORA, Colo., Jan. 30th, 2020 – Long gone are the days of carefully curated travel guides and Yelp-approved itineraries. While concerns of over-tourism continue to grow, and consumers demand sustainability in all areas, the tourism industry has seen an uptick in the "off the beaten path" adventure with fewer crowds and one-of-a-kind experiences. If the journey you seek is the path less trodden, recycle that guidebook and lace up your boots to embark on a makers journey between two Colorado destinations that celebrate local craft culture.

Take on the true pioneering spirit by immersing yourself into an unfamiliar destination. A close neighbor of Denver and minutes away from the fifth busiest airport in the country, Denver International Airport, Aurora artfully melds creativity and accessibility. Here, you can meet the makers behind some of Colorado's best and most well-known scratch-to-table restaurants, a growing arts scene, and interactive experiences to immerse yourself in the local flavor.

Gaylord Rockies Resort & Convention Center
Thanks to the newly opened hotel and convention center, there's now even more room to roam outside of the hustle and bustle of the city center. With seven on-site dining outlets, a full-service spa and salon, hiking trails, recreation rentals, and even an indoor/outdoor pool complete with waterslides and a lazy river, your attendees will have plenty to explore.
Sushi-Rama
A 200-foot conveyor belt brings colorful plates of sushi right to your table. Sushi-Rama Fitzsimons opened in mid-2019 in the bustling hospital district. Each plate is adorned with two or three pieces of sushi, making trying a little bit of everything possible. Try one of their sushi rolling classes to test your skills.
Dry Dock Brewing Company
Sip on a beer from Aurora's oldest and most award-winning brewery, Dry Dock Brewing Company. The South Dock location is home to the Brew Hut, an interactive classroom where visitors can learn the likes of cheese making, winemaking, and of course – brewing!

Stanley Marketplace
This aviation factory turned marketplace is a hub for innovation, eats, and tasty treats. With more than 50 locally owned businesses and artisans, explore boutique shopping and picture-worthy murals decorating the halls.
Annette
This award-winning modern gastropub combines the wholesomeness of farm-fresh ingredients with the creativity of a top-notch restaurant. Visitors can expect a delicious menu based on a scratch-to-table mantra. Nestled within the Stanley Marketplace, Annette is led by 2019 James Beard-nominated Chef, Caroline Glover.
---
While known around the globe as a famed ski destination, Breckenridge is ranked #1 as a top town for the non-skier. Change your perception of this ski town and explore the unexpected maker scene and culinary boom in Breckenridge.

Breckenridge Arts District
Voted in recent years as one of the nation's top arts destinations, the Breckenridge Art District is chalked full of local makers and visitors can find only-made-in-Breckenridge treasures or make their own souvenirs in regular DIY workshops – think trying your hand at metalsmithing, welding or glass blowing.
CMC Culinary Classes
Breckenridge is home to more than 150 iconic bar and restaurants, but Colorado Mountain College ups the ante all over the world on a culinary trip to explore trends and staple dishes in Istanbul, Sicily, Brazil or Morocco. Get ready to make new dishes, friends and leave Breckenridge with new dinner party recipe.
Country Boy Mine and Historic Tours
Today's travelers are hungry to experience history in unexpected ways. Guests can take a step back in time (and into the earth!) and experience the original makers at the Country Boy Mine or celebrate the 100th Anniversary of Prohibition in a tour behind the swinging saloon of the 1800s.
Gravity Haus Breckenridge
With 60-distinctly curated rooms and a host of amenities tailored to the modern outdoor enthusiast, Gravity Haus embodies the crafted Colorado experience. Relax in our mountain-side Japanese-inspired onsen, pull up a chair and swap stories with fellow adventurers in Cabin Juice, practice your air awareness on the super trampoline or grab townie bikes for an afternoon spin.
Ranahan by Welk Resorts
Overlooking a scenic bend in the stunning Blue River and located just minutes from the historic town of Breckenridge, The Ranahan by Welk Resorts offers luxury, convenience, and the freedom to explore the best of Colorado's high country. The brand-new, ranch-inspired resort is set on six acres.
Grand Colorado on Peak 8
After a decade of improvements, the transformation of Breckenridge Ski Resort's original base area, Peak 8, was complete with Breckenridge Grand Vacations' third and final building of Grand Colorado on Peak 8. Steps away from Breckenridge Ski Resort's year-round offerings, guests can expect a new rooftop terrace at Elev8, perfect for mountain-sunset happy hours, a new 15-person private movie theater, an escape room and a 25-foot tall Nordic Snow God, Ullr statue designed by world-renowned artist Andy Scott.